First Lady Iris Reed
L O V E G O D . L O V E P E O P L E .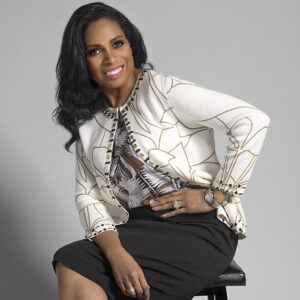 Iris Reed is a Mother, Writer, Model, Actress, Singer, a florist and a First Lady. She has often said that having a wonderful husband such as Pastor David A. Reed inspires her to be the creative person that she is. Iris has appeared in magazine ads such as Kraft, Motions Hair Products, Dominick's, American Airlines, Isoplus etc. Iris has also done several commercials such as McDonald's (with BeBe & CeCe Winans), Tide, Pop Secret Popcorn, K-Mart, Breyers and the list goes on. She was also a featured soloist in the movie "Sister Act II" with Whoopi Goldberg. Iris has completed a gospel music workout video "Soul Steppin" and has appeared in several television shows such as "The Oprah Winfrey Show," "Days Of Our Lives," "Different World," "Fresh Prince," "Out All Night," "Townsend Television," just to name a few. Iris also holds a B.S. in Health Sciences and was a former science teacher.
Iris credits her parents, who provided a strong spiritual background during her childhood, as being the driving force to help her make decisions in her daily life. Her faith and belief in Christ Jesus is exemplified at Reed's Temple Church of God in Christ where she serves as the First Lady. Iris has a great affinity for people and she does not mind letting them know. Iris states that being a Pastor's daughter has given her a servant's heart. Growing up she has held many positions in the church from directing the choir to cleaning the restrooms. Iris knows that she is nothing without God but also realizes that she can do all things through Christ who gives her the strength.